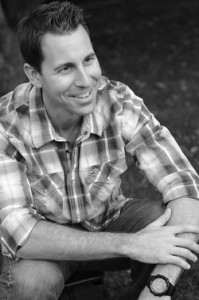 Craig A. Kasper, Au.D. is the Founder & Chief Audiology Officer for New York Hearing Doctors based in New York City. He completed his Doctorate of Audiology at the University of Florida and earned his Master's degree with clinical honors from the State University of New York at Buffalo. He is a Fellow of the American Academy of Audiology, a Member of the Academy of Doctors of Audiology, and a member of the New York Academy of Television Arts & Sciences.
Over the past twenty years, Craig has had a wide range of clinical, television, and media experience.
Academic & Clinical Experiences
He completed his Clinical Fellowship and served as a clinician in the Department of Otolaryngology / Head & Neck Surgery at New York-Presbyterian Medical Center. While he was there he founded the Columbia University Center for Hearing Conservation, one of the first preventive hearing health and wellness programs designed for performing artists. As a result of this work, he has been recognized in the music and entertainment industries as a preferred hearing healthcare provider for many touring professionals and media personalities. Following his tenure in the hospital, Dr. Kasper served as the Director of Audiology for one of the largest otolaryngology practices in NYC.
He has contributed to scholarly articles that have been published in peer-reviewed journals. Over the years he has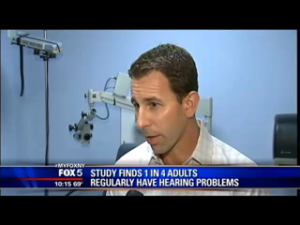 developed the unique ability to take challenging health-related concepts and articulate them in a way that is easily-accessible for the general public. This quality has made him a regular resource for the media. He has appeared in print, on local and nationwide television, and on the internet discussing topics related to hearing health and general wellness.
Television, Radio & Print Experiences
In addition to his work helping television show producers, journalists and public relations professionals create their segments and stories, here is a sample of Craig's media appearances:
Clinical Spokesperson – Hear The World, a non-profit initiative spearheaded by Placido Domingo and the Vienna Philharmonic
Guest – The Dr. Oz Show (Over The Counter Pain Medication & Hearing Loss) & (Gross or Not?)
Guest – Katie's Take with Katie Couric (The Importance of Screenings)
Guest – ABC News Now show "Parenting" (Noisy Toys)
Guest – Good Morning America (The Importance of Screenings)
Guest – MSNBC (Launch of Hear the World)
Guest – MTVu (Music & Hearing Loss)
Guest – Al Jazeera America (Cochlear Implant Technology)
Guest – The Brian Lehrer Show, WNYC Radio (Noise & NYC)
Interviewed for segments on – NY1 News, WNBC, CBS News, WCBS News Radio, WABC News, Bloomberg News, Fox News, 1010 Wins News Radio, 77 WABC News Radio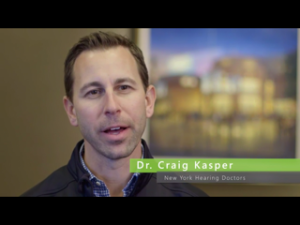 Appeared in – Cosmopolitan Magazine, Men's Journal, Wall Street Journal, SELF Magazine, Los Angeles Times, The Washington Post, CNN, AM New York, The Vancouver Sun, New York Daily News, New York Post, Chicago Tribune, The Boston Globe, Teen Vogue, Fast Company
Invited Presenter – 92 St Y (multiple presentations)
Invited Presenter – New York Academy of Television Arts and Sciences
Latest Media Venture
Craig's most recent project is NYHD | Thrive, an interview series created in partnership with Yamaha Artist Services in NYC.